BNP Paribas in Australia and New Zealand
About Us
BNP Paribas has been supporting the Australian and New Zealand economies for more than 140 years. Originally established locally in 1881 to finance the wool trade with Europe, today BNP Paribas provides financial services on a worldwide scale with distinctive European insights.
Built on our long-term relationships with the most successful local corporations, institutions and multinationals, and a deep understanding of the local market, BNP Paribas provides clients access to the world through one of the largest international banking networks.
Across Australia and New Zealand, BNP Paribas has more than 600 employees and offices in Sydney, Melbourne, Perth, Auckland and Wellington.
Find out more about our milestones over the past 140-plus years in Australia and New Zealand and our next steps.
Sustainability
BNP Paribas' purpose: "We serve our clients and the world we live in."
Achieving this purpose involves taking into account major environmental and social challenges and these are captured within the Group's strategy.
The United Nations' 17 Sustainable Development Goals serve as a guiding force that, for several years, have led to a profound transformation of our activities. BNP Paribas is thus mobilising all our resources to create the conditions for more responsible growth and to support our clients in their transition to a more sustainable economy.
This translates into strong actions and commitments in 5 key areas of sustainable finance:
Energy transition and climate action
Natural capital and biodiversity
Sustainable savings, investment and financing
The circular economy
Social and financial inclusion
Our Organisation
Combining global expertise and local know-how, BNP Paribas in Australia and New Zealand delivers solutions to our clients through Asset Management and Corporate and Institutional Banking.
Asset Management is the dedicated asset management business of BNP Paribas Group. It offers a full range of investment management services to both institutional and retail clients around the world.
Corporate and Institutional Banking is a globally recognised leader offering you capital markets, securities services, financing, treasury and advisory solutions. We are a bridge between corporate and institutional clients
A bridge between corporate and institutional clients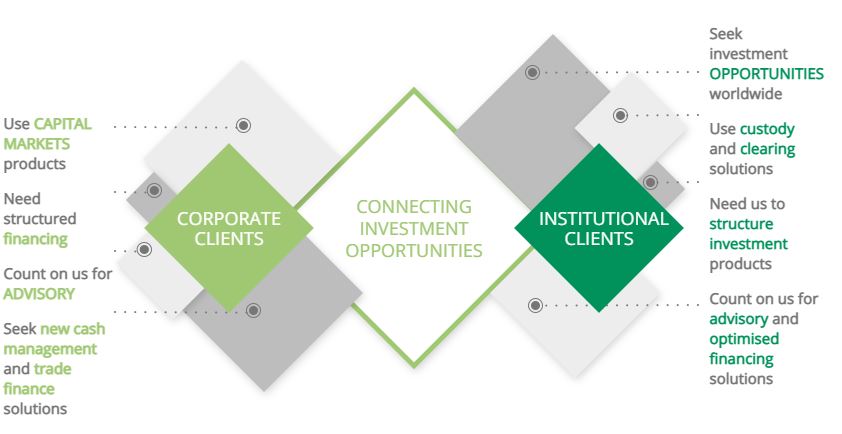 Corporate Social Responsibility (CSR)
At BNP Paribas, having a positive impact on our stakeholders and society is the ethos underpinning our success.
We are committed to building a more sustainable future, where Corporate Social Responsibility (CSR) goes beyond altruism. A key driver of value, CSR is a strong conviction that guides everything we do. It is a long-term business imperative that embodies BNP Paribas' business values and sits in line with our commitment to the United Nations' Sustainable Development Goals.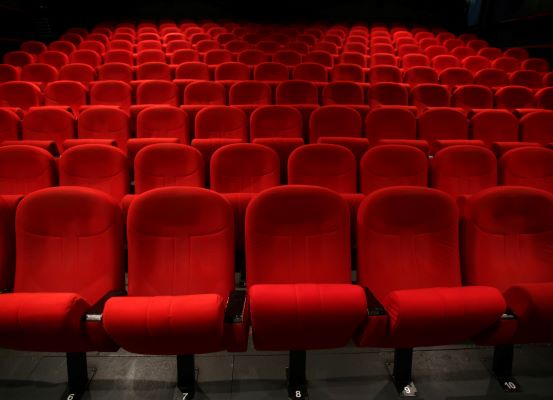 Cinema
Alliance Française French Film Festival
Since 2005, BNP Paribas has been supporting the Alliance Française French Film Festival, Australia's annual celebration of French cinema and a milestone in the cultural calendar. Launched in 1989, it has grown into the largest festival dedicated to French films outside of France.
Supporting this event reflects BNP Paribas' long connection with the film industry and our shared set of values including creativity, imagination and innovation. For more than 100 years, the BNP Paribas Group has supported and promoted this art, both in France and around the world.
Culture and the Arts
BNP Paribas is committed to preserving and promoting cultural heritage and encouraging artistic expression ever since the BNP Paribas Foundation was created in 1984.
Australian Chamber Orchestra
It has been our privilege to work with the Australian Chamber Orchestra (ACO) for more than 15 years, most notably as the Presenting Partner of the ACO Academy, aimed at developing talented string musicians from senior schools across Australia.
In 2021 we were pleased to join the ACO in announcing the inaugural ACO BNP Paribas Pathway Scholarship. This annual scholarship was developed as an accessible pathway to specialist string training and development for promising school aged musicians by providing financial and other support with activities associated with reaching a high level of string playing.
BNP Paribas is proud to be supporting and growing the next generation of Australian musicians through both these sponsorships.
The ACO is recognised as a gold-standard in chamber orchestras globally. It is an organisation steeped in history through the music they play and the instruments they play on, yet focused on the future through collaboration and innovation. These core values are also true of BNP Paribas and one of the many reasons we value our partnership with the ACO.
Full details of the ACO performances can be found at www.aco.com.au.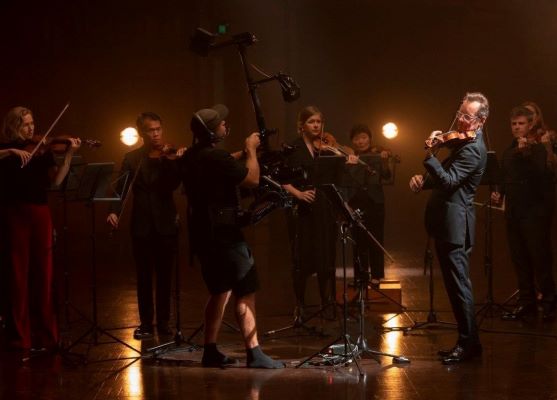 BNP Paribas and tennis: a game of loyalty
BNP Paribas has supported tennis since 1973. We share the values of fair play, reactivity and performance. The Group is now a major partner in global tennis, through a unique and historic commitment and applies to all levels of tennis practice throughout the world.
Volunteering
Volunteering is a part of BNP Paribas' efforts as a socially responsible player. It also responds to our employees' willingness to give back. Through volunteering, employees can use their knowledge and skills to make real contributions to the common good and have a sense of personal fulfillment.
We encourage our employees to participate in a diverse range of volunteering opportunities (sharing expertise with partner associations, for example) and in many different forms: direct involvement, technical support.
Within all the regions where BNP Paribas is present, volunteering has taken on a new dimension thanks the One Million Hours to Help project which encourages each of the Group's 184,000 employees around the world, to donate half of a working day to support their local communities.
Learn more about BNP Paribas Group
Learn more about BNP Paribas in Asia Pacific
Legal and Compliance in Australia and New Zealand