Corporates and Institutions
BNP Paribas Malaysia Berhad offers a wide range of diverse and dynamic financial products and services in ringgit and foreign currencies to its clients, which include multinational subsidiaries, large local corporates, banks & financial institutions and institutional investors.
It also operates as an Islamic banking hub for Asia Pacific with dedicated specialist teams offering Islamic tailor-made products and solutions.
BNP Paribas Corporate & Institutional Banking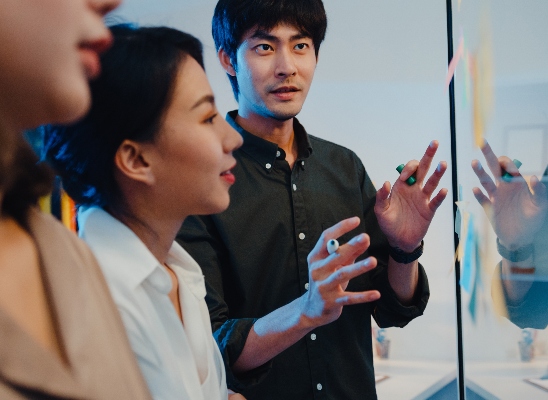 In Malaysia, BNP Paribas offers leading expertise and a wide range of products in:
Transaction banking: Trade Finance and Cash Management
Capital markets: Global Markets
Financing businesses: Structured Finance
Advisory: Corporate Finance
BNP Paribas Najmah

BNP Paribas Najmah is the global brand name of the Group's business activities in Islamic banking.
BNP Paribas started its foothold in Islamic finance in the 1980s and consolidated its Islamic banking business under a global platform based in the Kingdom of Bahrain in 2003. BNP Paribas has been providing innovative, pioneering and award-winning Islamic banking products and solutions for its global clients ever since.
The establishment of an Asia-Pacific hub of its Islamic banking business based in Malaysia in 2012 is further evidence of our commitment to the Islamic banking industry across regions globally.
With specialist teams located in the Kingdom of Bahrain and in Malaysia, BNP Paribas Najmah continues to grow in tandem with our clients and the market.
All our products and solutions are endorsed and certified by our renowned in-house Sharia Boards.