BNP Paribas Sustainable Finance Challenge 2023 : Accelerating Innovation in Sustainable Finance
THE CHALLENGE IN A FEW WORDS
At BNP Paribas, we are convinced that collaboration and diversity are key enablers of innovation.
The purpose of this challenge is to bring together your ideas and BNP Paribas' sector expertise to create a positive impact. As the bank for a changing world, BNP Paribas understands that the impact of climate change and shifts in social and consumer expectations are transforming businesses. This is happening at an unprecedented speed, making it necessary to accelerate innovation in sustainable finance.
In this context, this challenge is an opportunity for you to solve, with the guidance and support of BNP Paribas senior mentors, a concrete issue for the bank in the sustainable finance field.
This is a unique chance to better understand how a leading international financial institution works and to make a difference.
LATEST UPDATES
The registration to the Challenge is now closed. Thank you to all the teams that enrolled for the Challenge. The submission deadline for your solution is September 11, 2023 (Monday). To submit your solution, email it to sfchallenge@asia.bnpparibas.com. You will receive a reply acknowledging receipt of your email.
To help us stay organised with your submissions, please follow this format in both your email subject line and the file name of your attachment(s):
Submission_School name (NTU, NUS or SMU)_Team Name (Same as your registration form)_Problem statement (A, B, C, D, E or F)
Example: Submission_NTU_ABC team_A
Watch the replay below to refer back to important information on your mentors, the problem statements, the Challenge and more covered during the kick-off webinar. You can refer to the Deliverables & Judging Criteria section below for more information on your submission. If you have any questions, feel free to email us at sfchallenge@asia.bnpparibas.com.
Download Kick-Off Webinar presentation slides
WHY COMPETE ?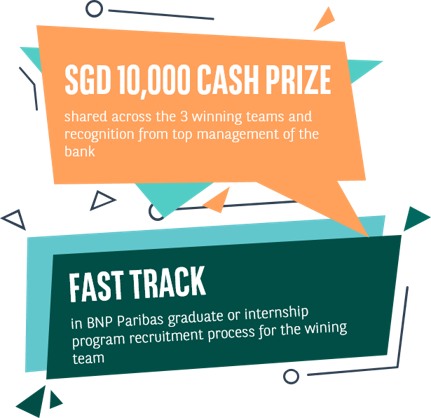 But also..
Solve a real problem by designing a practical solution and get the chance to see your project implemented
Benefit from the mentorship from seasoned bankers and expand your professional network
Differentiate your resume highlighting your sustainable finance innovation
JOINING THE CHALLENGE
This challenge invites penultimate year to postgraduate students of Nanyang Technological University (NTU), National University of Singapore (NUS) and Singapore Management University (SMU) from any academic programmes to design a solution addressing a specific issue on sustainability, from the lack of ESG data availability in emerging SEA markets, to recognising the most "ESG-engaged" employees, to turning Singapore into a hub for sustainable fuel. Each team should consist of 3-5 students from the same university but can be enrolled in different academic programmes.
You can refer to these resources for more details:
Flyer: Sustainable Finance Challenge Overview
FAQ
Terms & Conditions
Thank you for your interest, the registration is now closed.
TIMELINE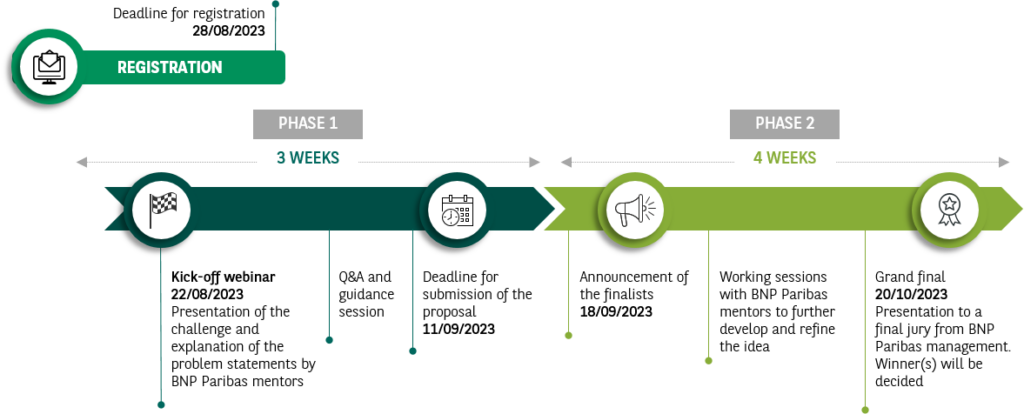 CHOOSE YOUR PROBLEM STATEMENT
The six problem statements below are carefully selected by our panel of seasoned bankers and sustainability experts. These are real issues faced in sustainable finance faced by banks and the wider financial sector.
When registering your team for the challenge, please specify which problem statement you will work on.

Aviation is a hard to abate sector in terms of decarbonisation. Despite an ambition to decarbonise the industry, the path to reaching that goal is complex. In the medium term, one of the most important levers to decarbonising the sector is the use of less carbon intensive fuels, or Sustainable Aviation Fuels (SAF). That is why it is essential to find ways to develop their use at scale and in an efficient manner.
A. What would it take to build a Sustainable Aviation Fuel (SAF) hub in Singapore?
B. How can BNP Paribas collaborate with local ecosystem to develop the use of Sustainable Aviation Fuel (SAF)?

As the bank for a changing world, BNP Paribas recognises the need to accelerate our transformation at scale with the challenges of our time. Having a strong ESG culture is essential for the company to implement its sustainability strategy and achieve its objectives. To achieve that, a mindset shift is needed among all employees, but can prove challenging to measure and monitor, looking at the different roles and functions within the organisation, across sales, relationship managers, product development but also risk, legal, compliance, IT.
C. How can we design ESG-related Key Performance Indicators (KPIs) for BNP Paribas's employees that are relevant, motivating and actionable?
D. Going beyond financial benefits how can we reward the most engaged employees in terms of sustainability?

The development of innovative finance tools and instruments to address social and environmental problems is an ever evolving space. Currently, KPI setting and tracking are built only into longer term financing instruments, e.g. green or sustainability-linked bonds or loans, where an annual reporting on ESG performance would be sufficient. But there are limited precedents of ESG performance indicators for shorter term solutions e.g. sustainable deposits with an average tenor of 30 to 90 days. The challenge is in setting KPIs that can be tracked and validated in a timely manner, while also being relevant for each sector/industry, such that the appropriate rate incentives can be applied to motivate depositors to deliver better ESG performance.
E. How can we design and/or monitor relevant short-term KPIs to measure the ESG performance of a company, using technology or other means?

ESG data providers (extra-financial rating agencies for instance) play an important role in the development of sustainable finance by gathering and assessing extra-financial information essential to access a client, investment or financing opportunity. However ESG data providers' coverage of emerging markets may not always be sufficient.
F. How can we collect or assess ESG metrics in Asia Pacific's emerging markets? You can choose to focus on any ESG metrics in any emerging countries or sub-regions within APAC e.g. carbon emission data in Malaysia, water consumption levels in Greater China, or a broader solution for across the APAC region.
More details on each problem statement will be shared during the kick-off webinar on 22 August, 2023. We will ensure that all of these problems are clear to you so that you can progress in the right direction. A replay of the kick-off will also be available to those who could not join us.
DELIVERABLES & JUDGING CRITERIA
What is required for Phase 1
For the qualification phase, we are looking for a short slide deck in PDF format. You can also include research materials such as excel tables. The document should outline how your solution can help to solve the problem statement.
You are welcome to exercise your creativity and describe your solution in the most compelling way. However, we do expect your slide deck to include the following elements to facilitate the judges' deliberation in Phase 1:
Description of the solution
Analysis of the proposition (e.g SWOT analysis)
Resources needed to develop the solution (cost, stakeholders involved, timeline of implementation, etc.)
What is required for Phase 2
For the final phase, the finalist teams will be invited to present your proposal in form of a pitch presentation (with supporting material). Finalists will be supported by their mentor to present a high quality pitch to the jury.
Judging criteria
Your proposition will be evaluated on the following criteria:
Creativity and innovation
Relevance of the solution to the problem statement
Impact
Feasibility
Overall quality of the presentation
THE JURY
The finalists will be invited to present their solution to a panel of jury from BNP Paribas management.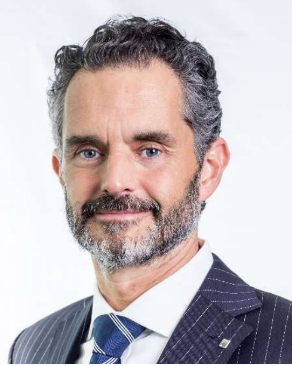 Joris Dierckx Regional Head of Southeast Asia and CEO, Singapore branch BNP Paribas
Joris Dierckx is the Head of Corporate and Institutional Banking for Southeast Asia and CEO of Singapore Branch at BNP Paribas. Joris started his banking career in 1995 as a graduate trainee at Generale Bank in Belgium. At Generale Bank and subsequently at Fortis, he held various roles in export and project finance in Brussels, Dublin, Mumbai and Singapore. In 2008, Joris was appointed country head for Japan at Fortis, while also serving as interim Head of Merchant Banking Asia during the integration with BNP Paribas. Since joining BNP Paribas in 2010, Joris was successively country head for Greece, South Korea and India. Joris holds a Post-Graduate diploma in Sustainable Development from the University of London, a Post Graduate degree in Finance from the University of Leuven, a Master of Laws degree from the University of London and Master's degree from the University of Antwerp.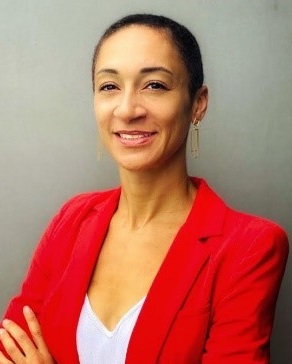 Sabrina Noiran, Chief Sustainable Business Officer, BNP Paribas Corporate and Institutional Banking APAC
Sabrina joined BNP Paribas in Paris in 2005 as a legal counsel. She then held several positions in BNP Paribas Securities Services as transaction manager and sales and relationship manager. Sabrina relocated to Hong Kong in 2011 as Regional Head of Business Development for Debt Market Services. In 2015 she joined APAC Compliance to contribute to the creation and launch of the Domain Protection of Clients' Interests (PIC) across the Region. Most recently Sabrina was Deputy Head of PIC and Wealth Management Compliance APAC. She was also the Compliance APAC single point of contact on sustainable finance matters, and was supporting compliance management in their review of sustainable finance transactions, as part of the CIB APAC Sustainable Finance approval process.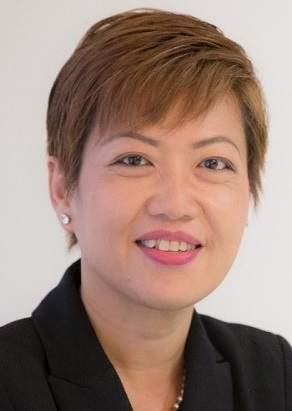 Florence Foo, Head of Human Resources Southeast Asia and Singapore, BNP Paribas
Florence is the Head of Human Resources, Singapore & Southeast Asia for BNP Paribas. Florence was educated in Singapore and Canada, and has lived and worked in Singapore, Hong Kong, Malaysia and Japan for over the 29 years of her professional experience, predominantly in the financial services industry.
The first 7+ years of her career was in Financial Markets Trading and Sales. Post the Asian crisis, Florence embarked on the second phase of her career in the area of Human Resources. She now has over 20 years of human resources experience, having held roles at country, regional and global level, across the full spectrum of HR activities (recruitment, employee relations, business partnering, leadership facilitation, etc) with several global banks.
Should you have more questions regarding the scope of the questions, expectations, or anything pertaining to the challenge, don't hesitate to email sfchallenge@asia.bnpparibas.com. We will do our best to provide any guidance you will need to come up with your solution for the challenge.